Henry Trengrouse was born in Helston in 1772 and after his education in Helston Grammar School he became a Cabinet Maker. A witness to the appalling loss of life on the Royal Navy 44 gun frigate `HMS ANSON` which had been driven ashore on the Loe Bar in 1807, when Captain Lydiard and about 100 persons were drowned. He set about and devised a method to save life by means of a rocket and line fired from the shore to a vessel in distress.
The results of his experiments have been the proving factor in saving many thousands of lives since. His reward was £20 (after much discussion) from a grateful country and a silver medal and 30 Guineas from the Society of Arts. His health declined and he died it is stated `penniless in 1854.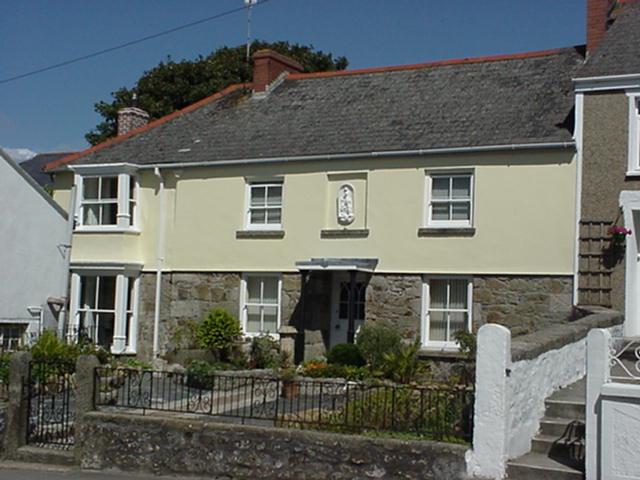 122 Meneage Street was once the home of Henry Trengrouse. In 1841, almost destitute, Henry went to live there with his wife and daughter. Now owned by my cousin Mr Martin K Matthews, former Curator of the Helston Folk Museum, it has been wonderfully restored to its former glory.
On his death in 1854 he was buried in St Michael`s Churchyard.
His tombstone bears the inscription:
`In pious and ever grateful remembrance of HENRY TRENGROUSE, of this borough; who, profoundly impressed by the great loss of life by shipwreck, rendered most signal service to humanity, by devoting the greater portion of his life and means to the invention and adoption of the "ROCKET APPARATUS", for communicating between ships and the shore, whereby many thousands of lives have been saved`.
For a fantastic insight into the life of Henry Trengrouse and his Rocket Apparatus visit Helston Folk Museum, where you will see an impressive collection of rockets and lifesaving equipment.
HMS ANSON MEMORIAL SERVICE
29TH DECEMBER 2007
Photographs by Dick Powell in Porthleven
On Saturday 29th December 2007 almost 100 people gathered at the HMS ANSON Memorial, located at the Gunwalloe side of Loe Bar, in honour of the many sailors who perished 200 years before. This tragic loss of life was witnessed by Henry Trengrouse who dedicated much of his life to inventing the Breeches Bouy Life Saving Apparatus.
The Penlee Lifeboat remained on station at the wreck site throughout the service of remembrance while Seaking helicopters from 771 NAS gave a flypast in honour of the lost sailors.