Grylls Monument
The Humphry Millet Grylls Monument is the imposing Victorian Gothic structure which stands majestically at the bottom of Coinagehall Street and the entrance to the Helston Bowling Green.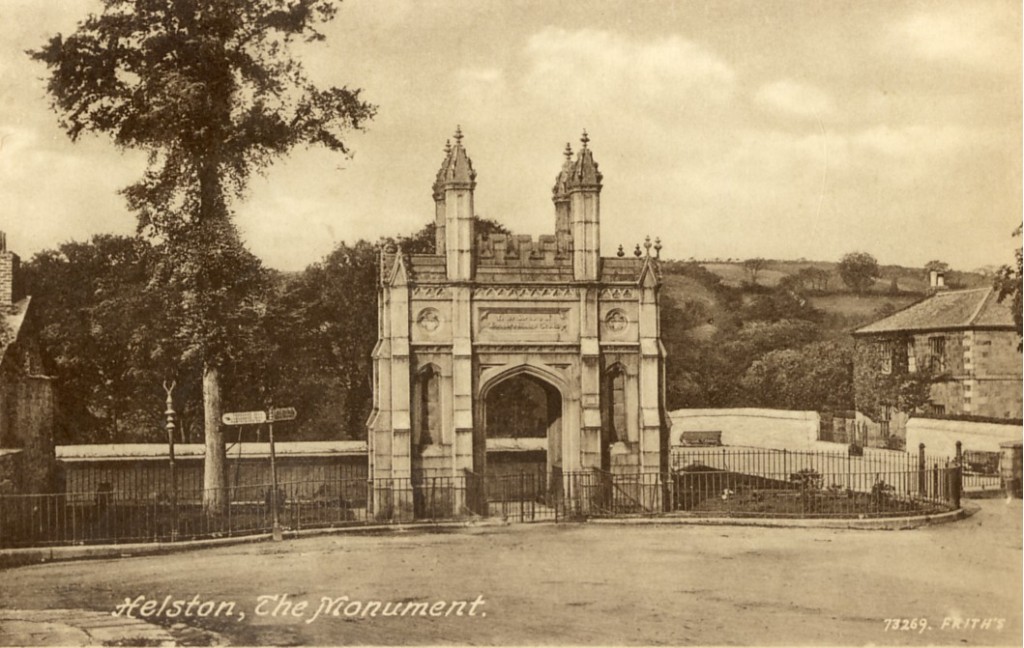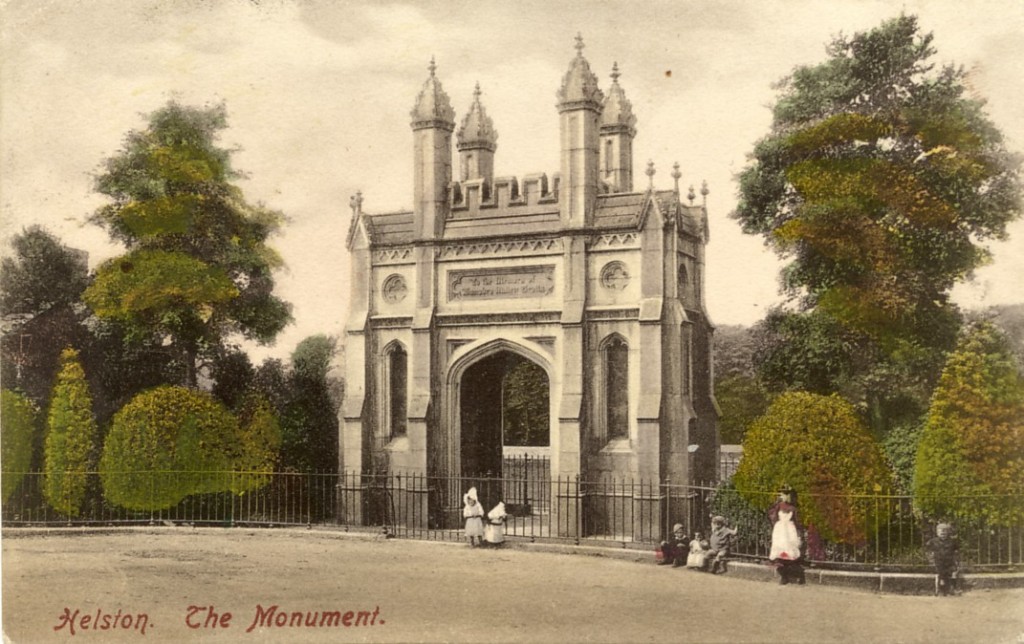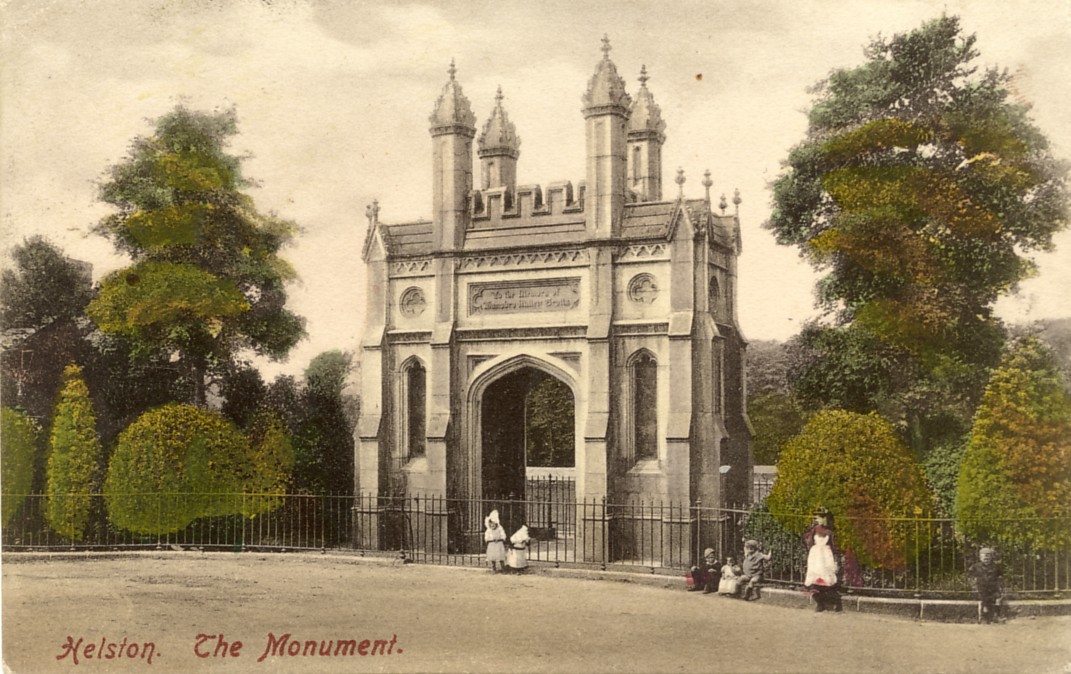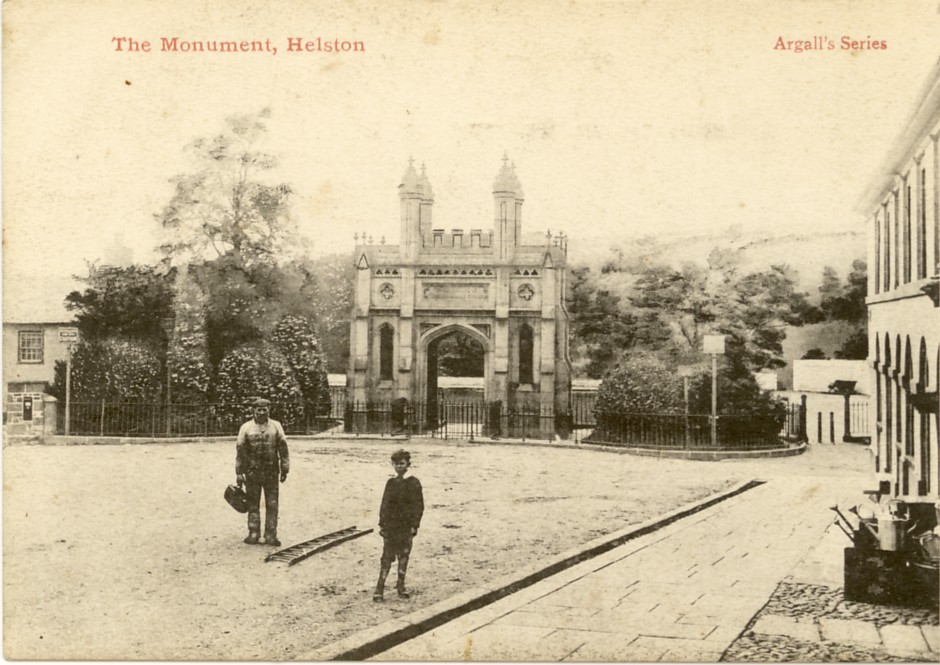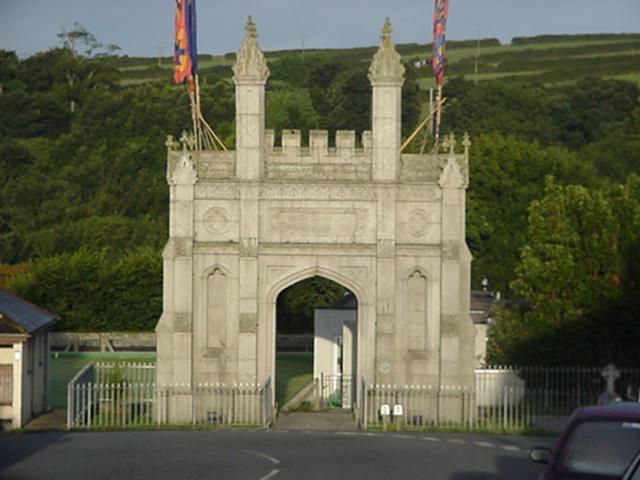 The lovely granite ashlar building with butresses and four tall octangonal pinnicles was erected in 1834 and was formerly encompassed by stout protective railings which were withdrawn during the 1939-45 war for scrap metal.
The Monument serves as a bold entrance to what was alleged to once have been the site of a Castle, but even over 100 years ago there was no trace of its existence.
The following details about the arch erected to the memory of Humphry Millet Grylls in 1834 are taken from two note books of Committee Minutes belonging to his Grand-daughter, Mrs Trevenen of Redruth and used by my Grandfather W F IVEY in his book:
`Memories of Old Helston, St John`s & Loe Pool`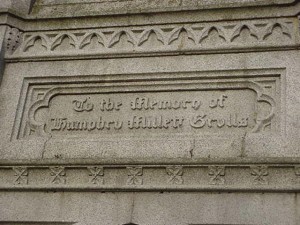 Humphry Millet Grylls who died in 1834 was, as the tablet in the Parish Church bears, a prominent citizen of Helston. He rendered outstanding service to the district in 1830 by using his influence with the banks to keep open the Wheal Vor mines at a time of recession. In gratitude for this he was presented with "an elegant silver vase". The minutes of the Committee formed to choose this show subscriptions, limited to five shillings, poured in from all classes. From the labourers of the mines of Wheal Vor, Herland and Balnoon to such notabilities as the Duke of Leeds, Davis, Gilbert and Sir Richerd Vyvyan and including five Reverends.
It came, therefore , as a considerable shock when four years later, on the 17th April 1834, Humphry Millet Grylls died at his home at Bosahan at the age of forty five.

MONUMENT KEY FACTS
Total building cost was £324.
Design Architect was Richard Wightwick of Plymouth
Building Contractor was John Eva & Sons.
196 tons of `best` local granite was used in its construction.
A latin eulogy was written by Derwent Coleridge and a copy of it made on `vellum` was put in a bottle and deposited in a hole made in the first stone laid at the south-west corner on the 23rd October 1834.
An inscription engraved on a piece of brass was also put in the foundation stone.