Personal photos very kindly donated to the Helston History website by
MR. STUART HANCOCK & MRS. JILL BRETT
KYNANCE CLIFF HOUSE was constructed in 1938 and located on the cliff immediately to the south of Kynance Cove.
Owned by the HANCOCK family it was the gateway to the cove itself.
To gain access to the site a privately owned roadway was constructed from the main Helston-Lizard road from just outside Lizard village.
When Mr. Stuart Hancock retired the house, roadway and outbuildings were sold to the National Trust. Unfortunately, it decided that the building was not inkeeping with the area of outstanding natural beauty in which it lay and so it was completely demolished.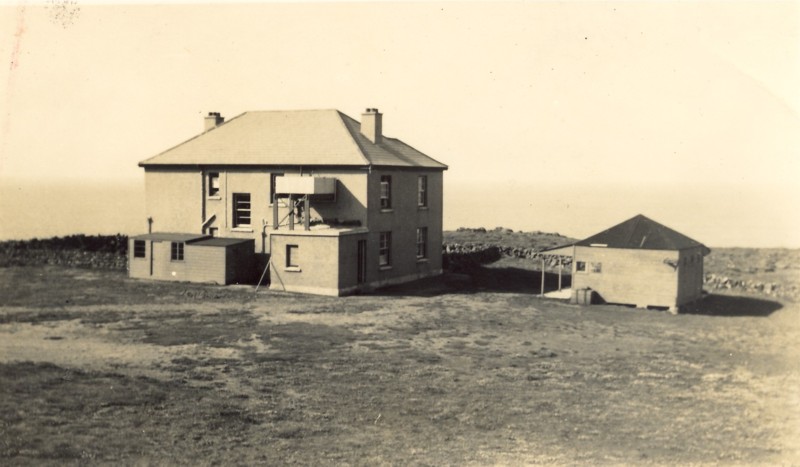 A wonderful early photogragh showing the rear of the main house with the wooden `Ice Cream` shop to its right.
Many thanks to Mr. Stuart Hancock and his daughter Mrs. Jill Brett for kindly allowing their photographs to be reproduced on the Helston History website and for helping to keep my wonderful memories of the Kynance Cliff House alive.