The old Smithy is located at the entrance of the Bullock Lane (opposite the former Coal Yard), just down from the Monument.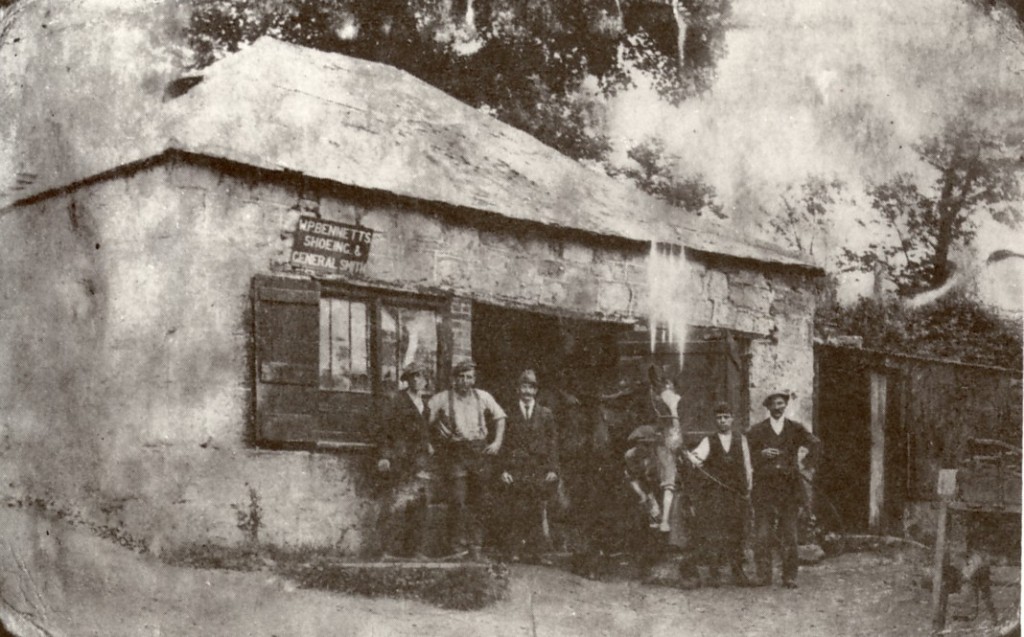 The old Smithy in the early 1900`s.
Outside we have Mr. W.P. Bennetts (in shirt sleeves) and Mr. Fred Chegwidden, Shoeing the horse.
The old Smithy in 2004 used by Mick Timpson in his Auto Electrics business.
The old Smithy in 2006