The Old Weighbridge was situated at the junction of the Porthleven-Penzance road overlooking the new cattle market and for many years it served as a place at which cattle, carts and wagons could be weighed. In fact anything could be weighed that required this service.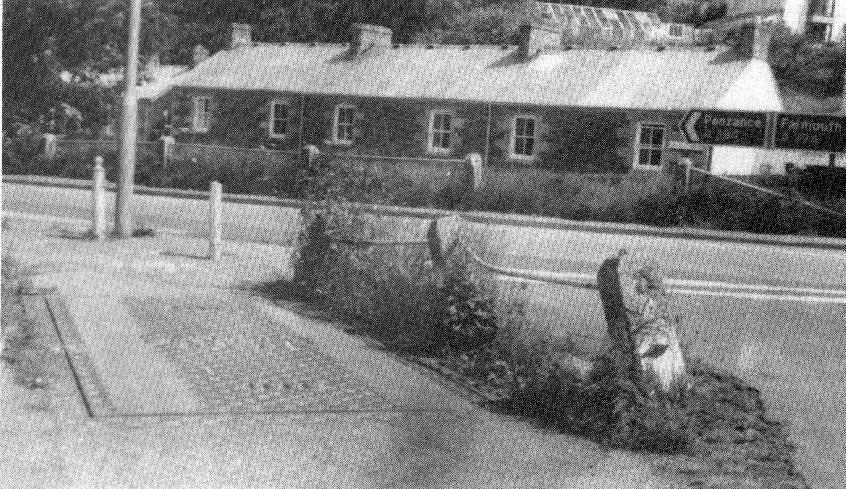 For many years it was described as `Down Weighbridge` which description was sufficient to the director and the enquirer.
The platform was protected by three stone posts through which a strong iron bar had been inserted and which was further protected when not in use by chains drawn across to prevent traffic driving through.
The above photograph was taken by W.F.Ivey on 30th June 1980.
In the iron casting the following is recorded:
Saml Denison & Son. Leeds. No.5283 – 1888.
What has happened to it?
When the road widening was in progress for the new FURRY WAY, it was decided to demolish the weighbridge house and the weighbridge itself. The question of removing the platform with the prospect of re-erection elsewhere was debated. The whole appliance was in such a condition of neglect and disrepair that the enormous cost precluded its removal.
It was decided to bury it where it lay. So, it is still there buried under a layer or road surfacing material. Perhaps at some future time it will be resurrected and widely acclaimed as some great archaeological treasure!