LOE BAR
Boxing Day 1912 was remembered by the advent of a south westerly gale, the full force of which was experienced at the Loe Bar, the stretch of shingle and sand separating the Loe Pool from the sea near Porthleven. This Italian Steamer TRIPOLITANIA was 2,297 tons and to avoid any possible confusion on the point, it is not the "Thiploitania" of 21297 tons with a crew of 28, which a local guide misinforms.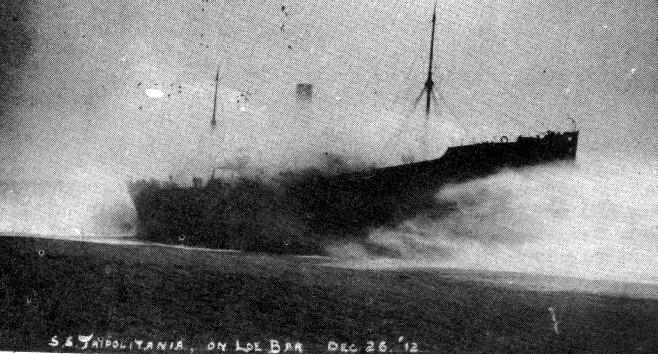 She became firmly embedded and despite strenuous efforts to release her from this perilous position, she was broken up and shipped as scrap from local Porthleven. It has been stated that about £8,000 had been expended on trying to save her.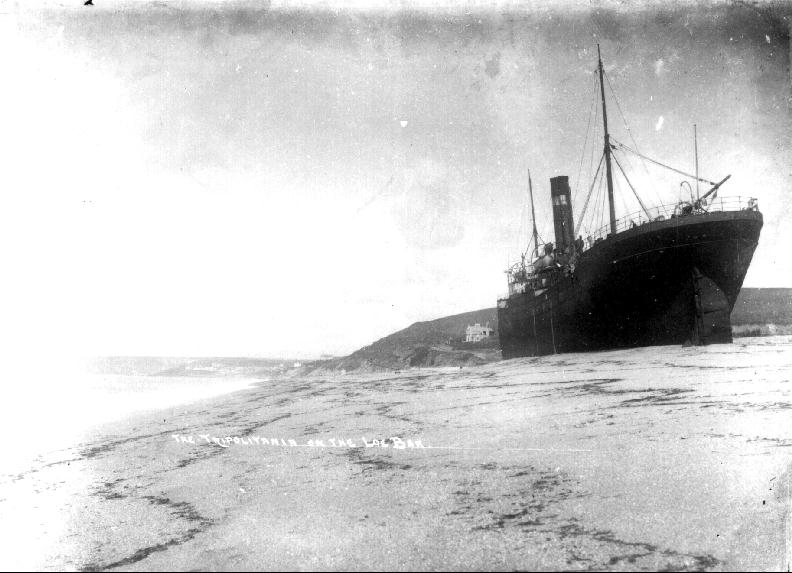 Many tons of sand and shingle were removed by the method depicted here in an attempt to free the Tripolitania in the Loe Bar Sands and a great expense was incurred to try and salvage the ship.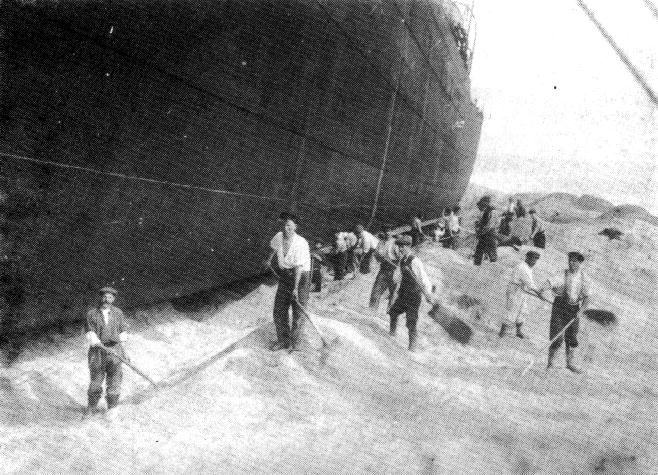 Tugs stood by for the attempt on the full tide on the morrow, but a storm arose during the night and embedded the vessel even firmer than before. After this incident hopes for refloating her were abandoned and she was broken up for scrap iron. One man was drowned and his body was never recovered.