Penrose Estate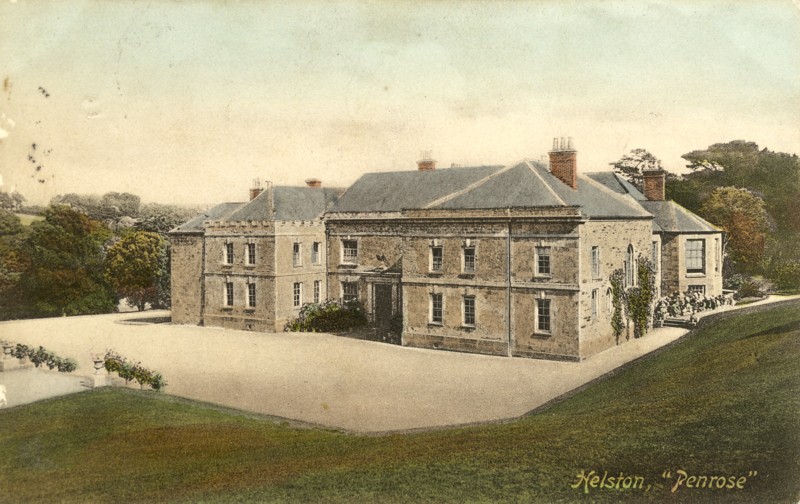 In 1974-75, Lt. Cdr. J.P.Rogers, owner of the Penrose Estate gave Loe Pool, the surrounding woods and farmland amounting to 1536 acres, Gunwalloe Church Cove and further land to form an endowment, together with 4 miles of foreshore from Porthleven to Gunwalloe to the National Trust, that the public might enjoy the wonderful scenery of this area.
Access is on foot only. No vehicles are allowed. Penrose House is not open to the public.
This is the largest gift made to the Trust in Cornwall. An imaginative condition of Commander Roger`s gift, readily accepted by the Trust, was that the LOE (Loe Pool) should be kept as a place of great beauty for people to enjoy without distraction.
Boating, swimming or fishing are not allowed.

THE `SQUIRES` OF PENROSE
Always within the memory of my Grandfather W.F. IVEY, the owners of the Penrose Manor House (The Roger`s family) were always referred to as `The Squire Rogers`.
In his young days the `Squires` were spoken of with a deep sense of respect, almost bordering on fear. One had to `keep his place` and failure to show respect to `our betters` was likely to be rewarded with the `sack` if tenants and workers on the estate failed in their obligations.
My Grandfathers early recollections of old Captain Rogers, who latterly in life had to use an ear-trumpet (no electronic hearing aids in those days); which he would direct in the direction of the person speaking, was often to repeat his query by saying "Wat-wat".
Towards the closing days of his life his hearing became even more affected and his persistence in repeating "Wat-wat" (What, what?) earned him the name of `WAT-WAT`!
My Grandfather doubted very much whether he was aware of this nickname of if anyone could pluck up enough courage to actually tell him.