Men-Amber Rock is a natural formation of granite located on the hill summit to the east of Nancegollan and Prospidnick, about 560 feet above mean sea level.
OS SHEET 203 Grid Ref: SW 6505 – 3225
Getting to the outcrop is no mean feat as the nearest road is approximately one mile away. However, a public footpath runs along the actual edge of the stones.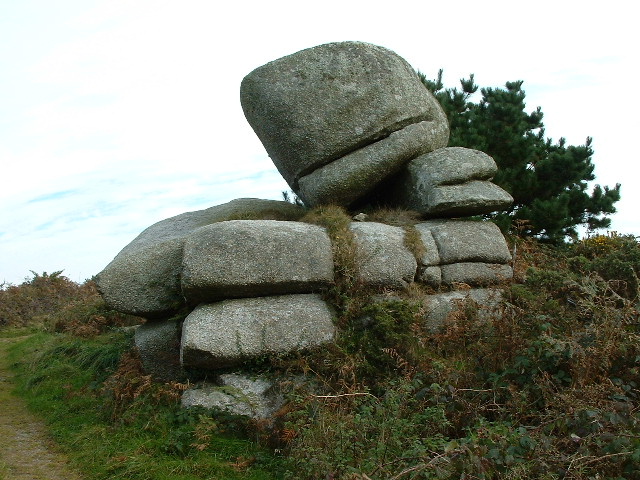 About 20 feet wide and 14 feet high the rocks resemble a granite `Tor` found on Bodmin Moor. However, this is not a solely a natural feature but was surmounted by a rocking `LOGAN` Stone.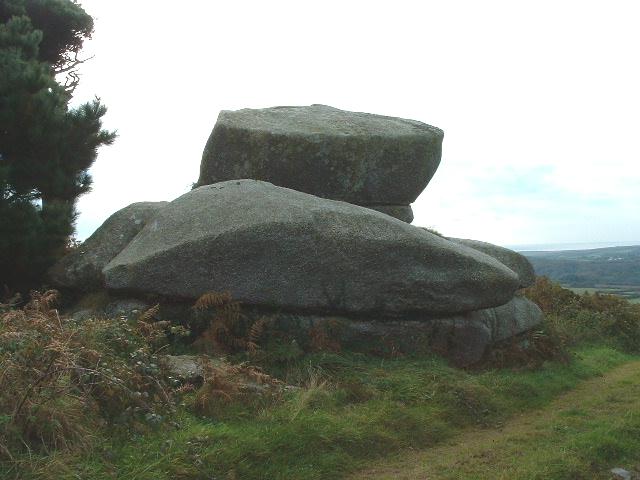 It`s original religious significance is believed to have come from its use by one of the wandering Mediterranean tribes (about the time when the Phoenicians visited Cornwall in search of Tin). They were worshippers of the God CHUS, a symbol of worship being a logan stone.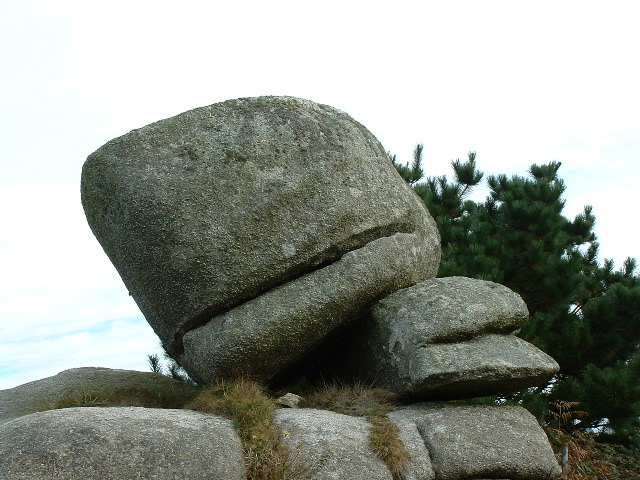 The Logan or rocking stone was overthrown by Oliver Cromwell`s troops during the English Civil War, as it was reported to be a meeting place of local people in sympathy with King Charles Royalist`s after the stripping of Sithney Church.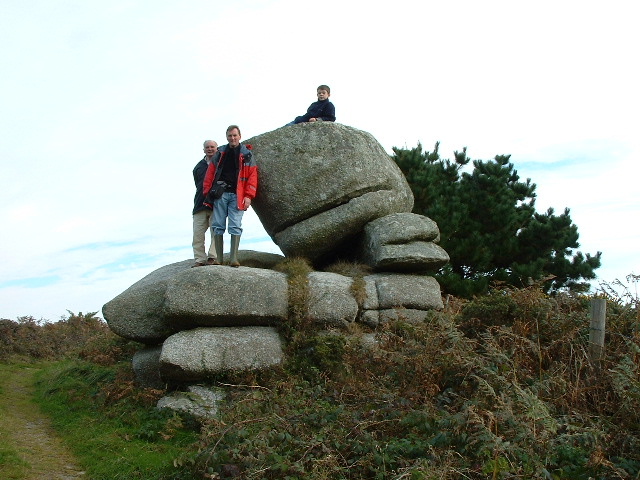 In more recent years Men-Amber Rock has been used as a site for a religious service on the date of Sithney Feast.