TRANNACK HILL
The Standing or `LONG STONE` is located on the crest of Trannack Hill, just outside of Helston.
OS SHEET 203 Grid Ref: SW6590 – 3154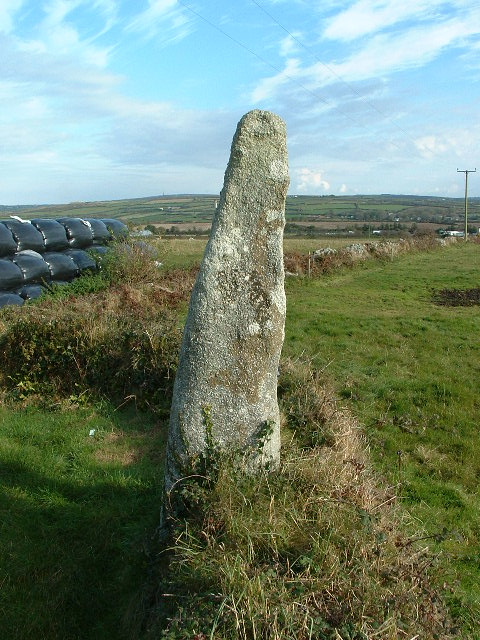 The Long Stone is an ancient monument thought to mark the burial site of a Celtic Chieftain.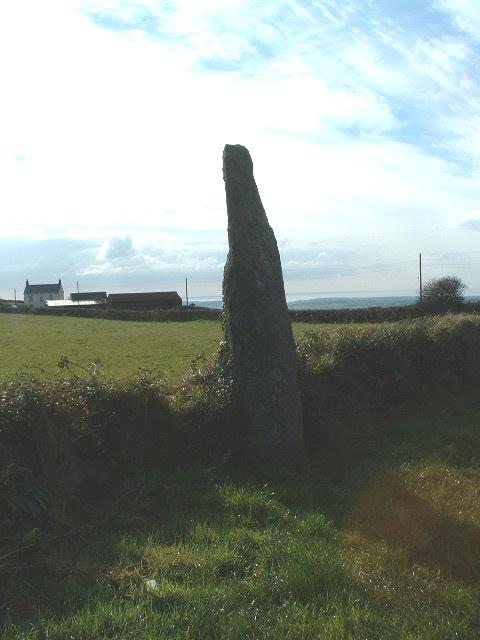 Standing approximately 12 feet high the granite monolith has a commanding location over the surrounding landscape.